Rice Variety Case
<! –– Bazaarvoice Shopify Integration Version 1.8 ––>
Includes: 1 Original, 1 Garlic Olive Oil, 2 Chipotle Tomato, 2 Ginger Scallion 
Your beloved pantry staple is now a powered-up, protein-packed, mealtime hero. With twice the amount of protein, 35% fewer net carbs, and 5x the fiber, this side dish might just become the main course. 
The variety case is the perfect way to check out all our flavors. Includes: Chipotle Tomato, which will take your taco Tuesday to a ten, Ginger Scallion, the stir-fry superstar, and Garlic Olive Oil, the perfect base for every bowl. Follow us on @eatbanza to stay updated on newly released & seasonal flavors!
*Item may be ineligible for purchase in Arkansas
Plain Rice: Chickpeas, Potato Starch, Xanthan Gum, Sea Salt.
Chipotle Tomato Rice: Chickpeas, Potato Starch, Xanthan Gum, Olive Oil, Chipotle Extract, Garlic Extract, Tomato, Sea Salt, Spices, Garlic, Onion, Red Bell Pepper, Yeast Extract.
Garlic Olive Oil Rice: Chickpeas, Potato Starch, Xanthan Gum, Olive Oil, Garlic Extract, Thyme Extract, Sea Salt, Garlic, Yeast Extract, Parsley, Onion.
Ginger Scallion Rice: Chickpeas, Potato Starch, Xanthan Gum, Ginger Extract, Sea Salt, Ginger, Onion, Yeast Extract, Lemongrass, Green Onion, Garlic, Chives.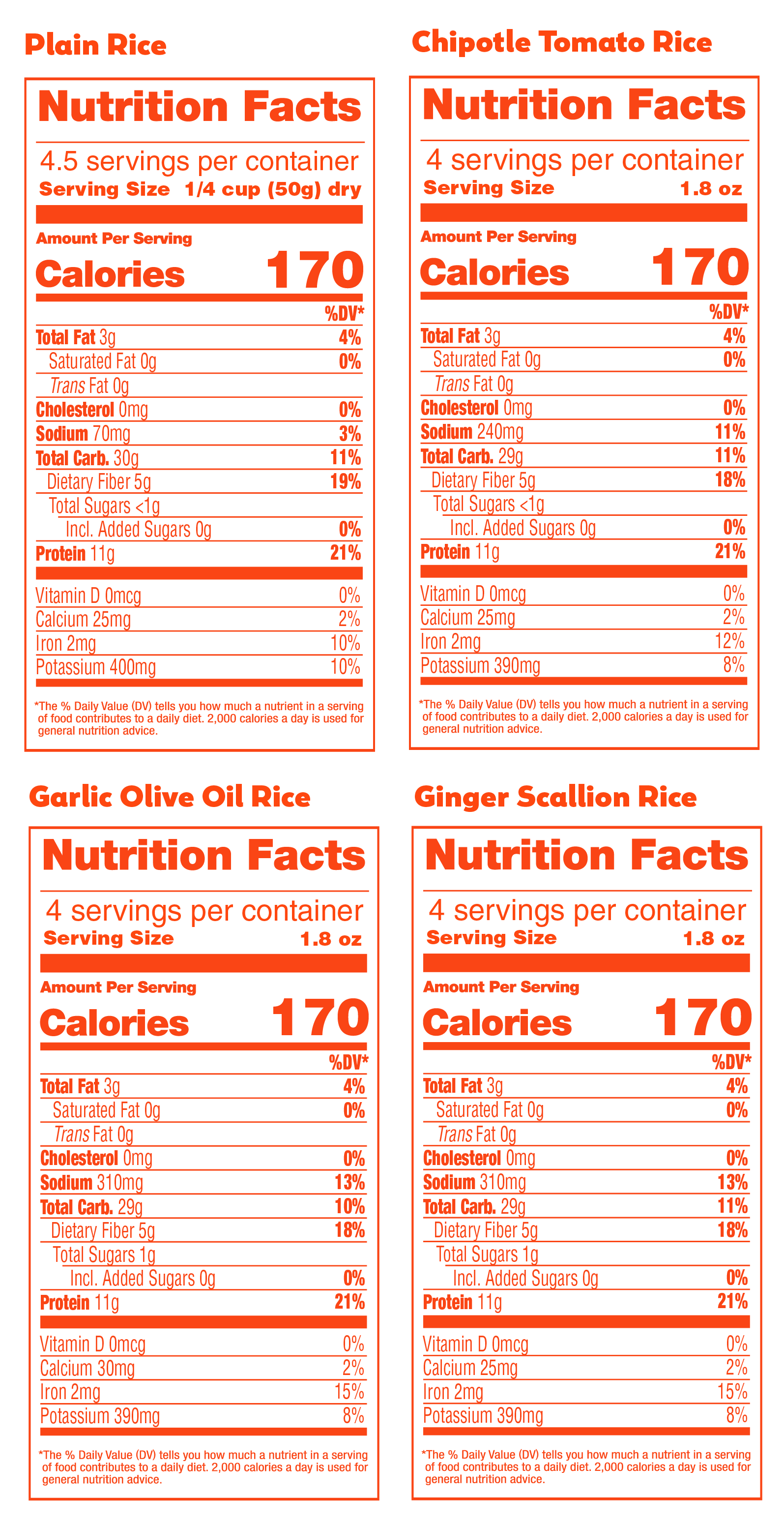 Put away your rice cooker. Banza rice is even faster to prepare and the method is simple and easy. We don't cook the rice in salted water, so it's a blank canvas to taste and season once it's in the final dish.
If you're making fried rice, we recommend cooking the rice as usual and letting it dry out for a few minutes before frying it up! This ensures that it gets extra crispy.
If you're putting your rice into a salad or using it to meal-prep, we recommend cooking to the lower end of the time range, giving it a quick rinse and tossing with a little olive oil.
We love to use Ginger Scallion in fried rice and stir-fry dishes. Chipotle Tomato in burrito bowls, tacos, or jambalaya. Garlic Olive oil in salads, risottos, or as the base for a rice pilaf or fried rice
Banza VS Average Flavored Rice
How to Cook Banza Rice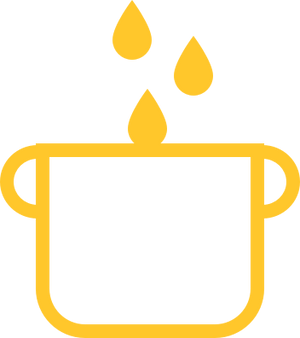 Step 1
Bring a medium pot of salted water to a boil.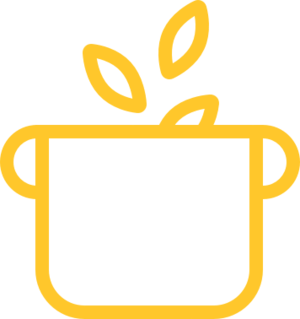 Step 2
Reduce heat to a simmer and add Banza.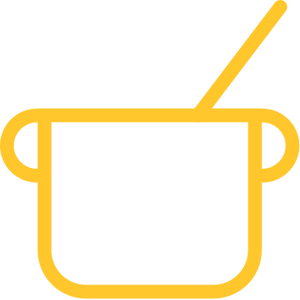 Step 3
Cook, stirring occasionally, approx. 3-4 minutes for flavored rice, or 4-5 for plain rice. Expect some foam.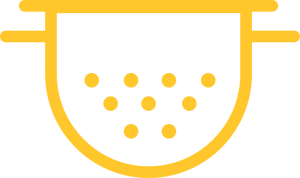 Step 4
Drain using a fine mesh strainer and return to pot.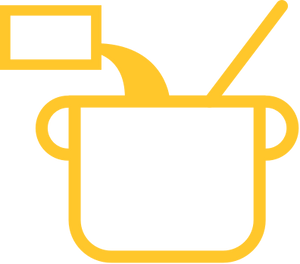 Step 5
Add 1 tbsp of olive oil or butter (optional). If having flavored rice stir in seasoning packet along with olive oil/ butter. Cover and let sit for 2 minutes to allow flavors to develop.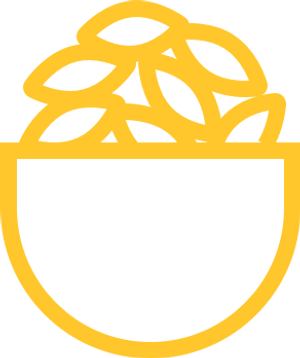 Step 6
Fluff with a fork and enjoy!
How Banza Rice Stacks Up
Made from
Chickpeas
Better for your taste buds. And the planet. And, well... you!
Full of the
Good stuff
3x the protein, 2.5x the fiber, 30% fewer net carbs.
Most importantly…
Delicious
Cooks in 5. Eats in… well, how hungry are you?
Customer Reviews
<! –– Bazaarvoice Shopify Integration Version 1.8 ––>
Shop our other products