Microwavable Mac & Cheese
<! –– Bazaarvoice Shopify Integration Version 1.8 ––>
Introducing: Microwavable Mac & Cheese. This delicious cup of golden goodness hits that gloriously craveable spot only a microwavable mac is capable of. Cheesy? Check. Rich? Oh yeah. Cooks in 2? Your microwave just beeped. Gone are the days of water boiling, sauce making, and running to the store cause you ran out of milk. Tell your pantry and microwave they're about to get a whole lot more cheesy chickpea action.

Ingredients: Chickpea Pasta (Chickpeas, Pea Starch, Tapioca, Xanthan Gum)
Cheddar Cheese (Cultured Pasteurized Milk, Salt, Enzymes), Buttermilk, Tapioca, Nonfat Milk, Organic Cornstarch, 2% or less of Butter (Cream, Salt), Coconut Oil, Salt, Organic Natural Flavor, Disodium Phosphate, Potassium Chloride, Sunflower Lecithin, Lactic Acid, Paprika Extract (Color), Xanthan Gum.

Contains: Milk.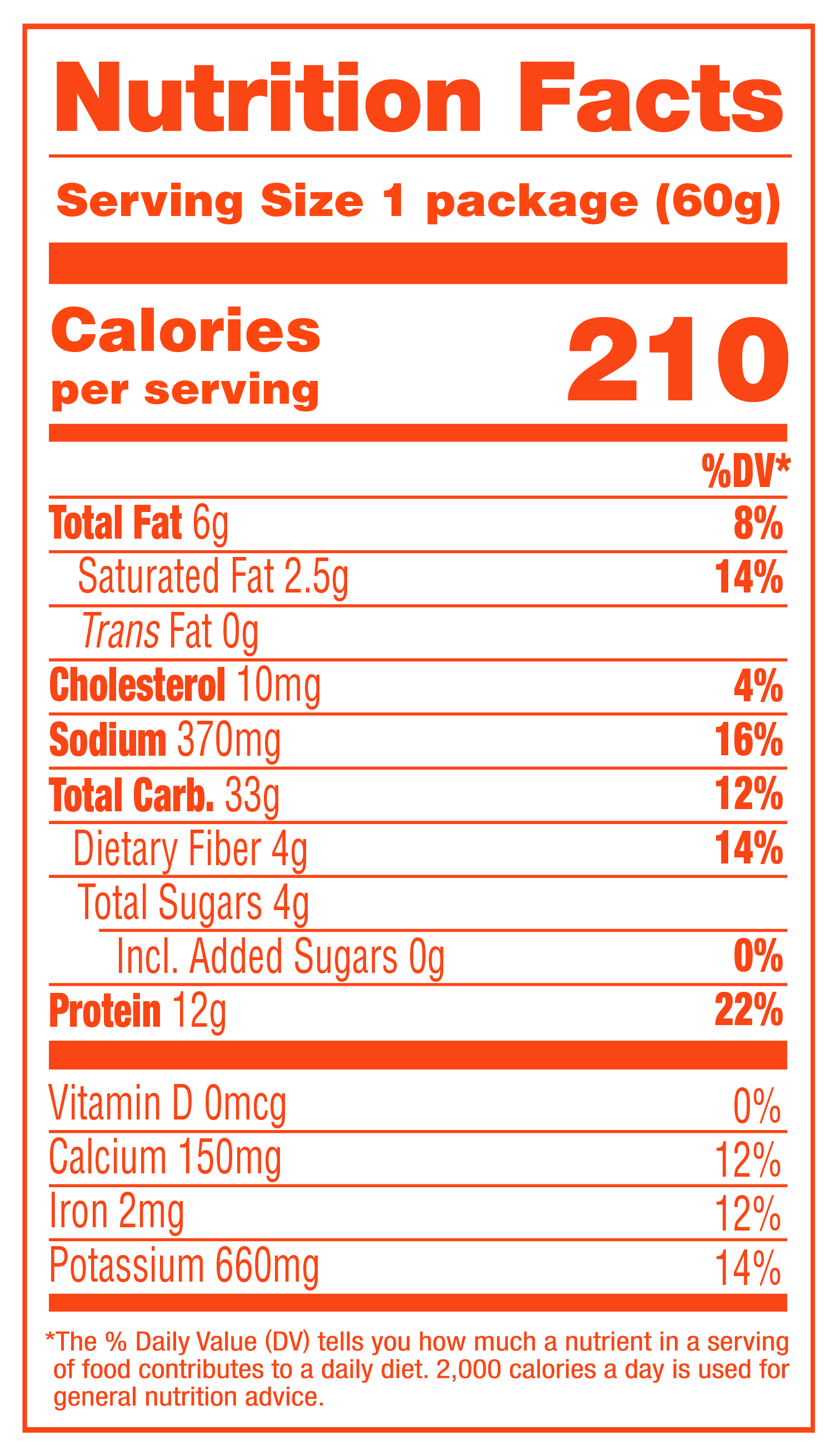 Be sure to fill water to the fill line (the lower indent inside the cup). This amounts to a little more than 1/2 cup of cold water (5oz, 140g, or 140 ml).
Butter isn't required, but if you want to live on the wild side, adding a tablespoon or two will make the final cheese sauce richer and creamier!
A creamy bowl of mac is a great place to throw in some veggies, fresh herbs or spices to change things up. We love adding chopped roasted broccoli to our microwavable mac.
How to Cook Micro Mac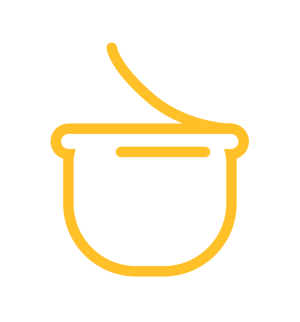 Step 1
Remove lid and cheese packet. You will see loose white powder in pasta. This is necessary for proper cooking.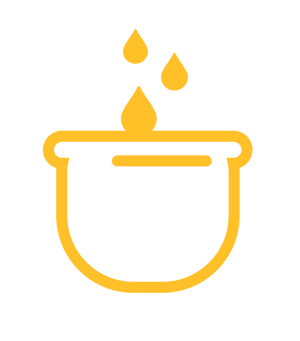 Step 2
Add cold water to fill line (lower indent in cup). Stir well until white powder is dissolved.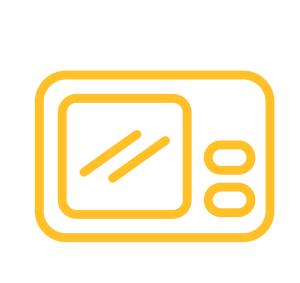 Step 3
Microwave uncovered on high for 2 minutes. Do not drain.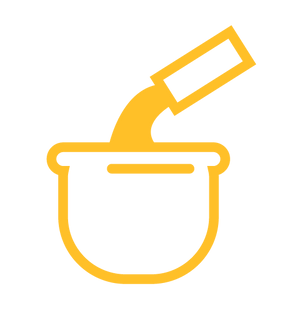 Step 4
Add cheese packet and mix well. Let stand for 1 minute to allow cheese to melt.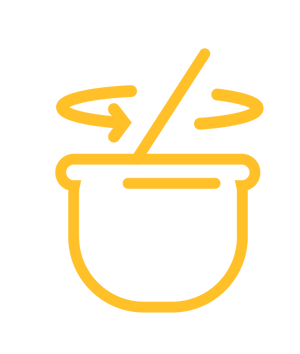 Step 5
Stir again until sauce is smooth and creamy. Enjoy! Caution: Product will be hot, handle with care.
How Banza Mac Stacks Up
Made from
Chickpeas
Better for your taste buds. And the planet. And, well... you!
Full of the
Good stuff
Protein? Tons. Fiber? Yup. Carbs? Less. Gluten? Nope.
Most importantly…
Delicious
Tastes like the mac you know and love.
Customer Reviews
<! –– Bazaarvoice Shopify Integration Version 1.8 ––>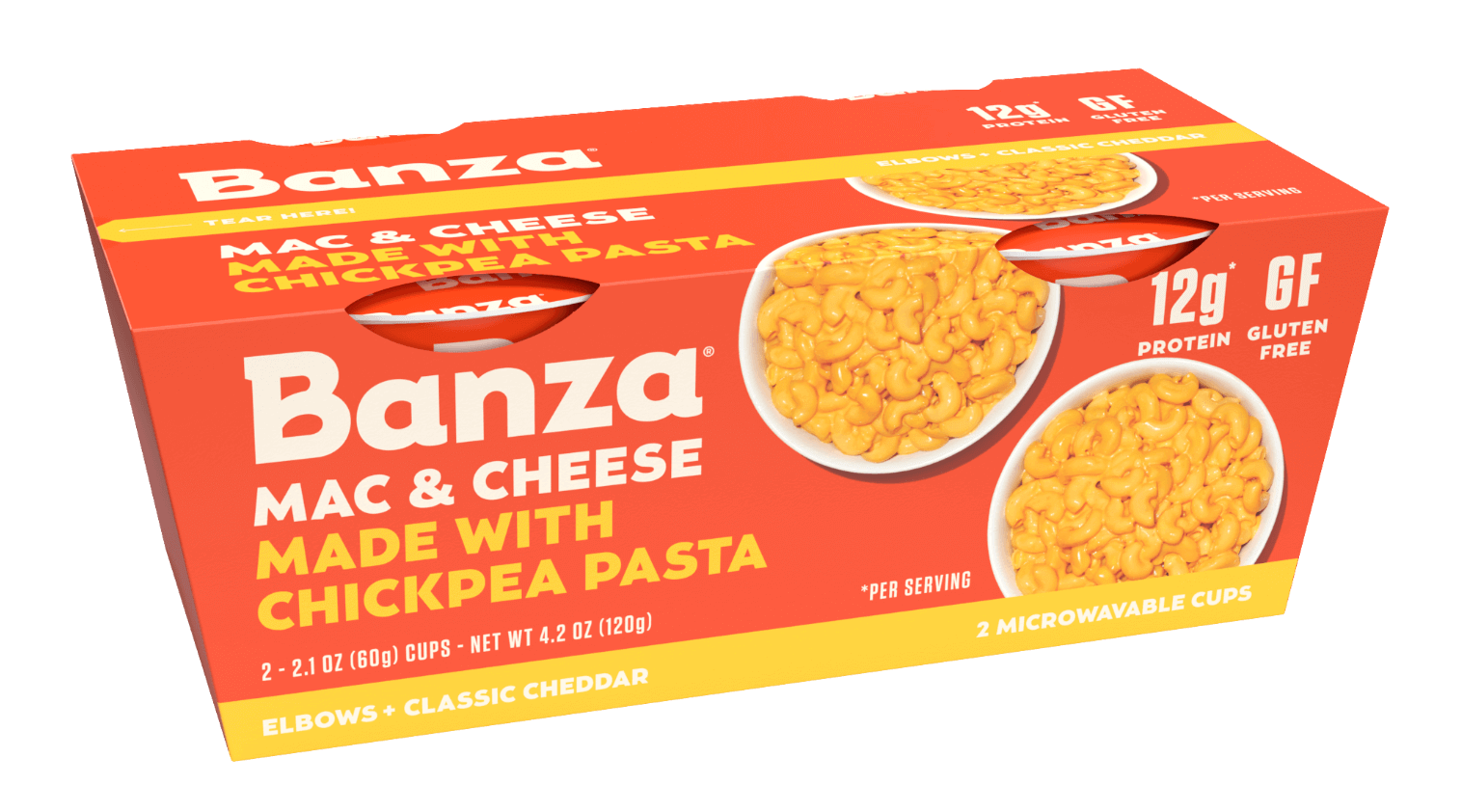 Microwavable Mac & Cheese
Shop our other products