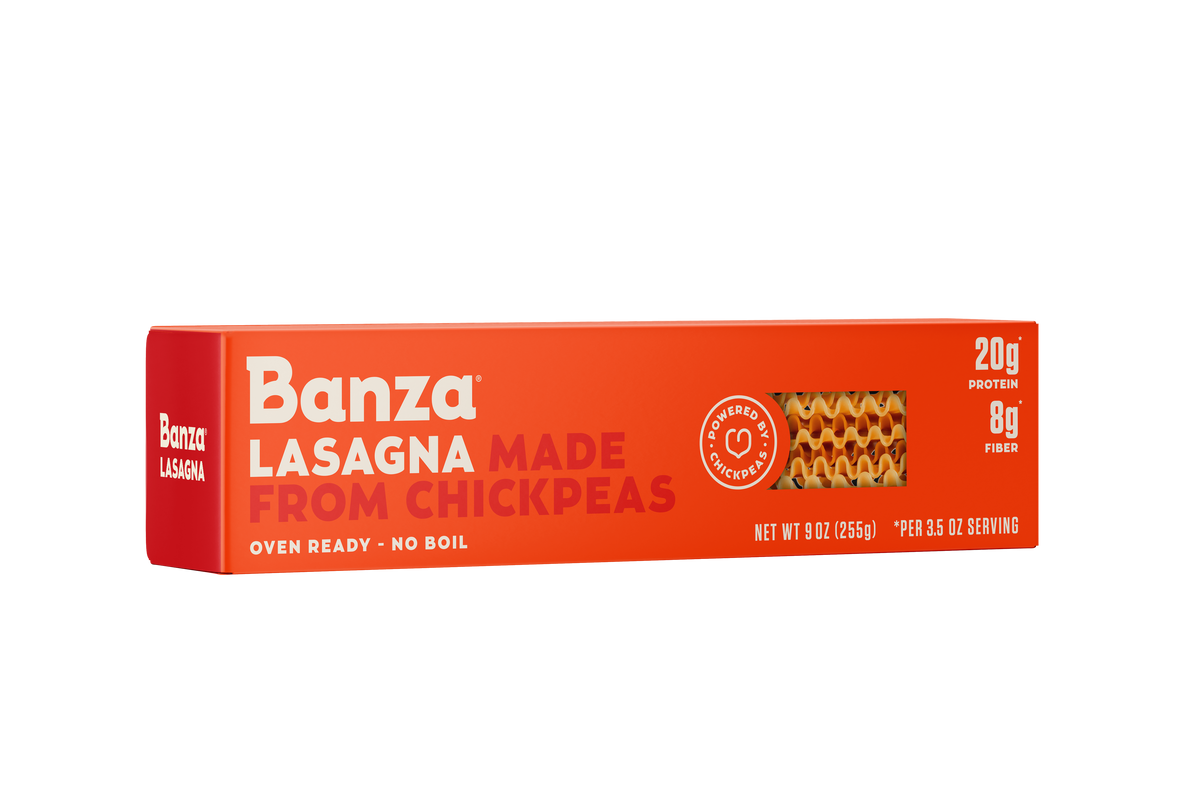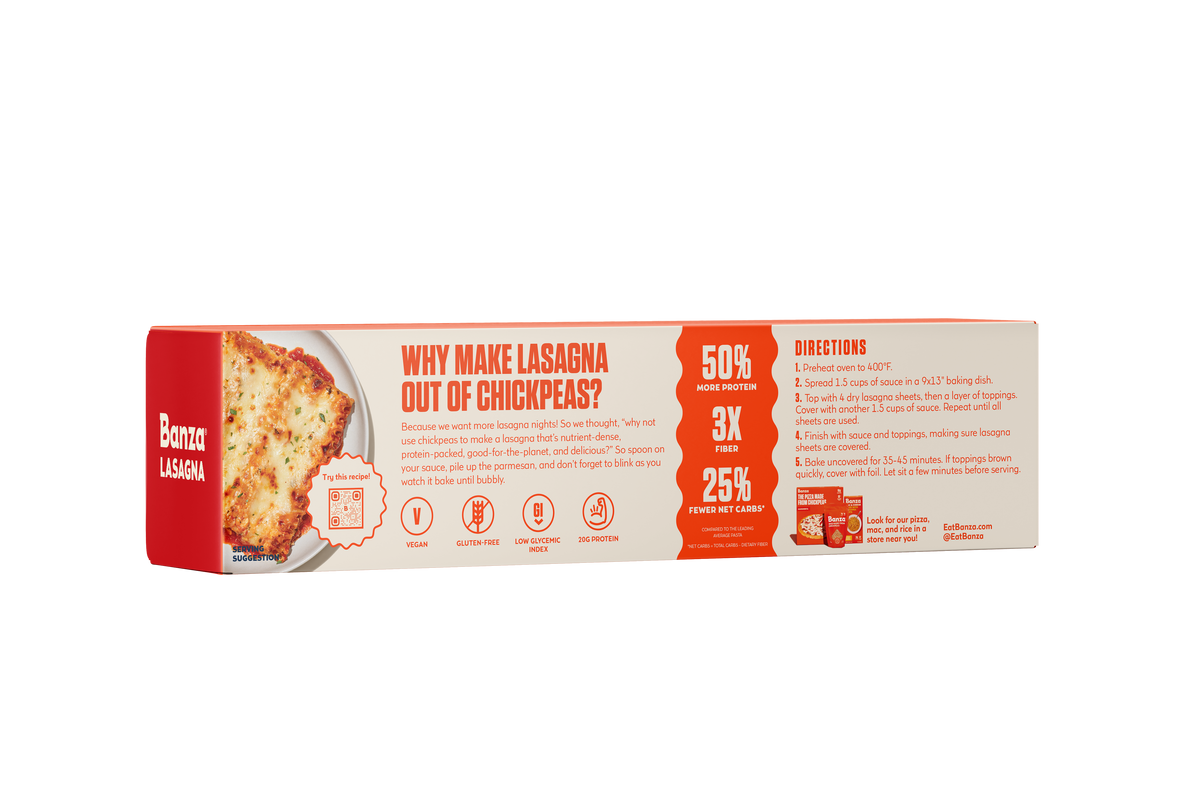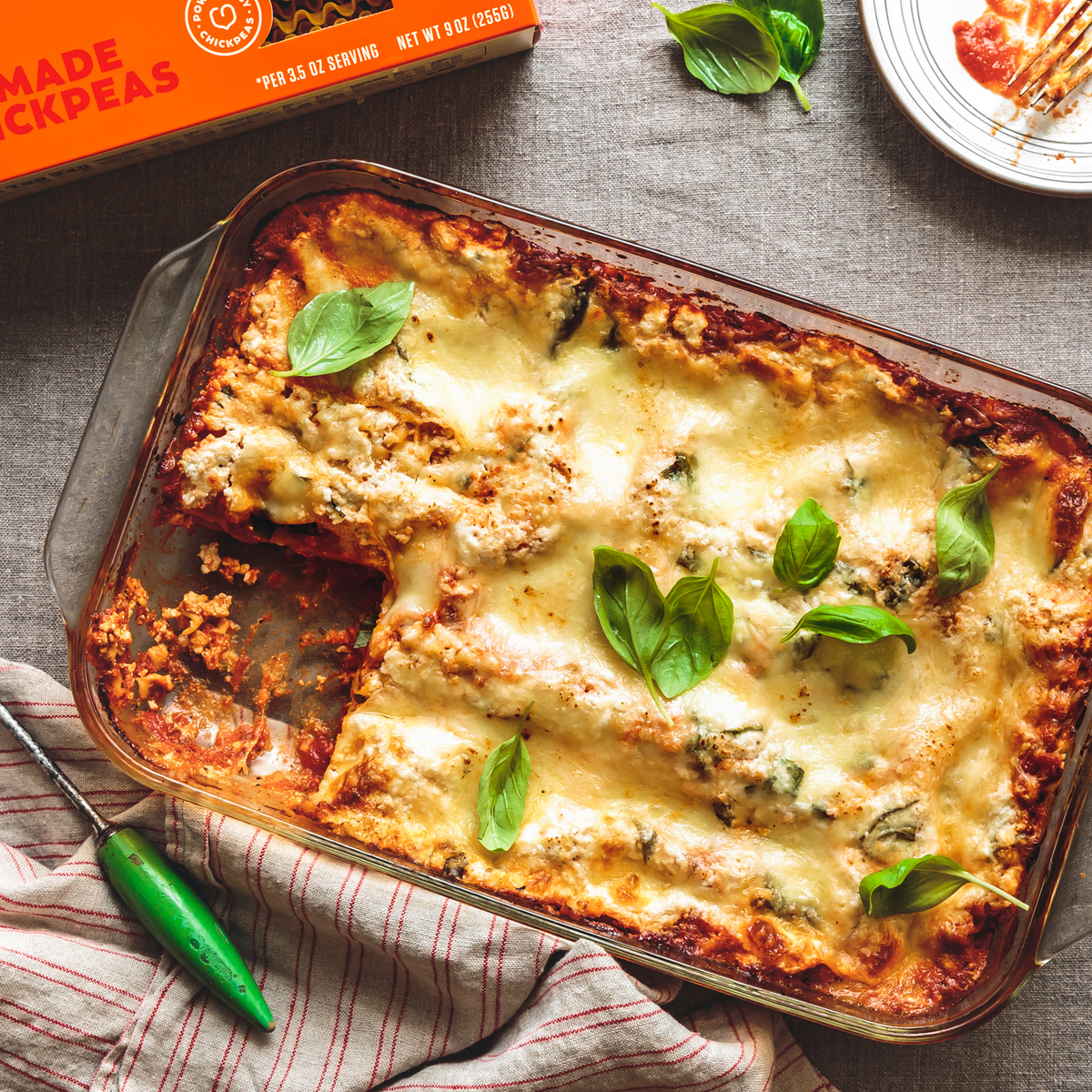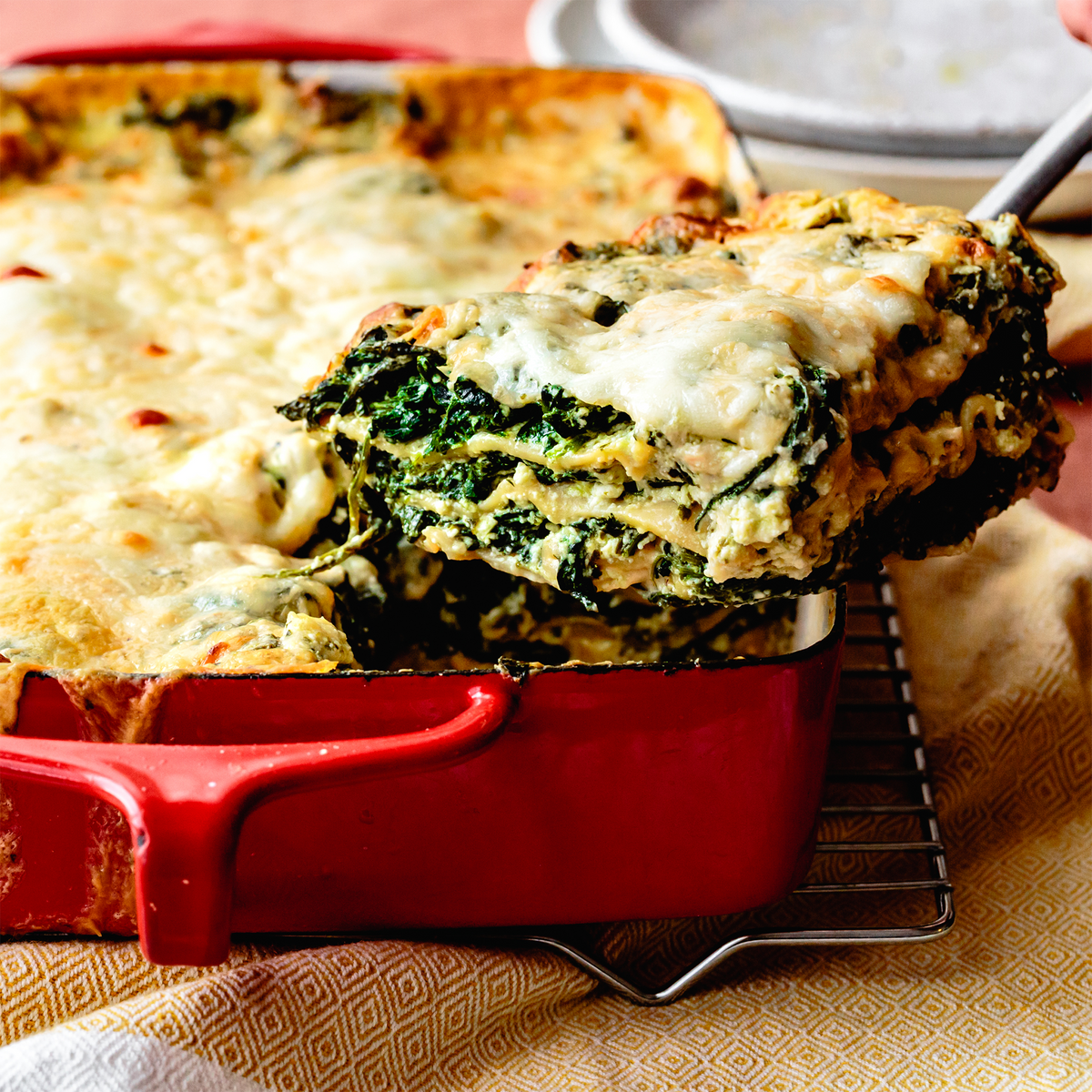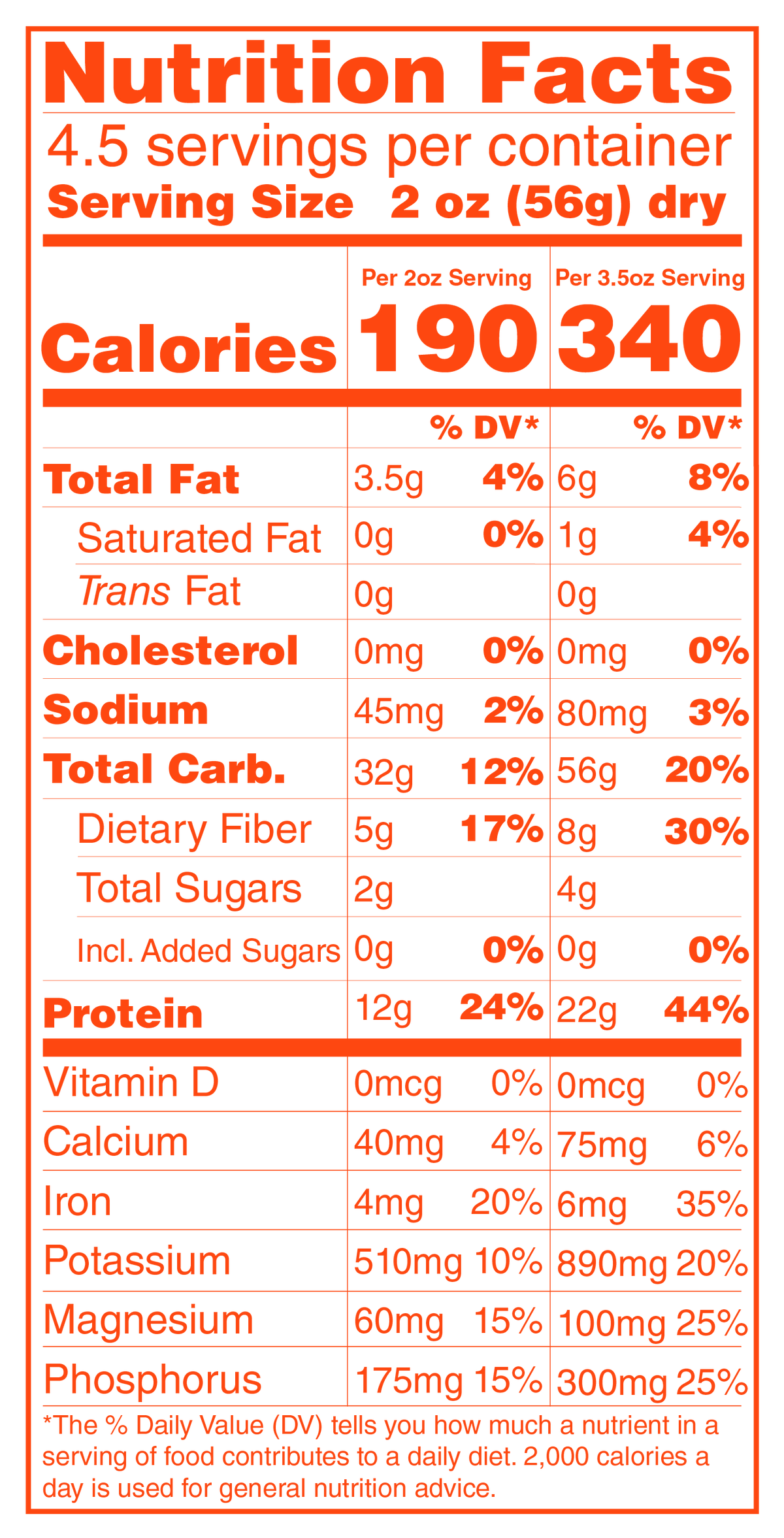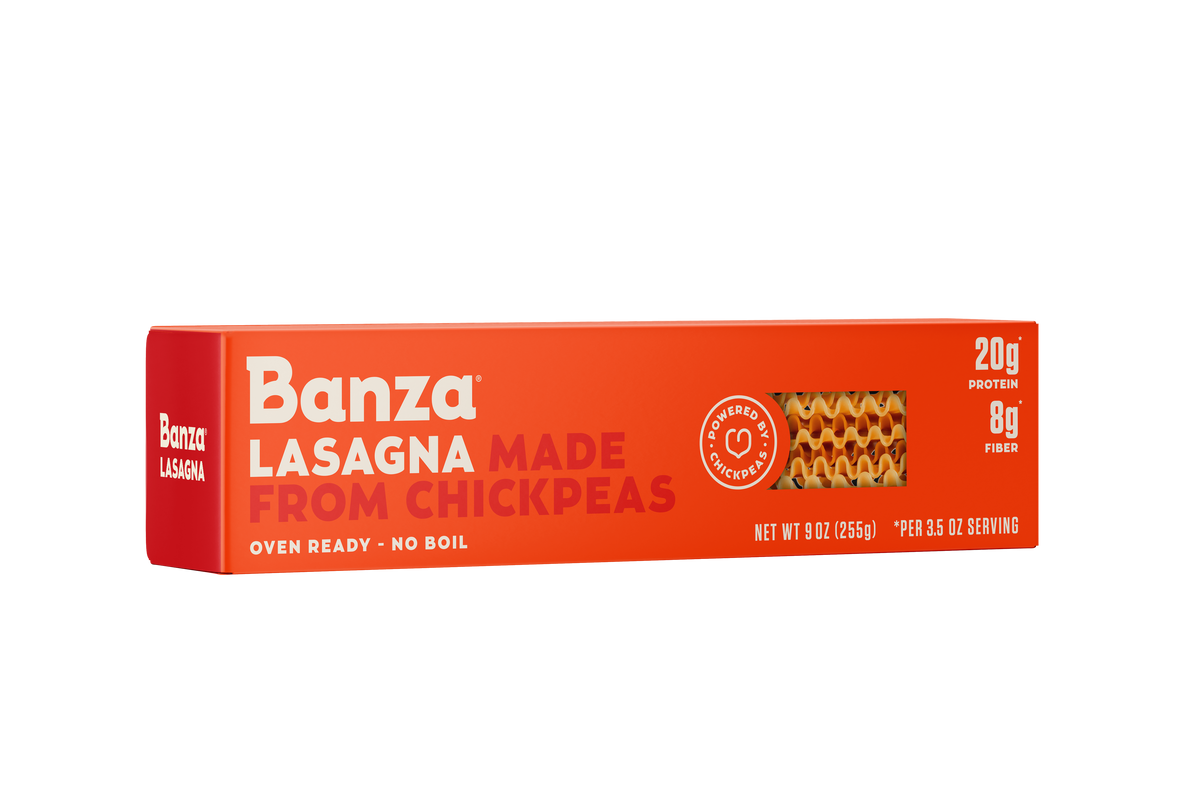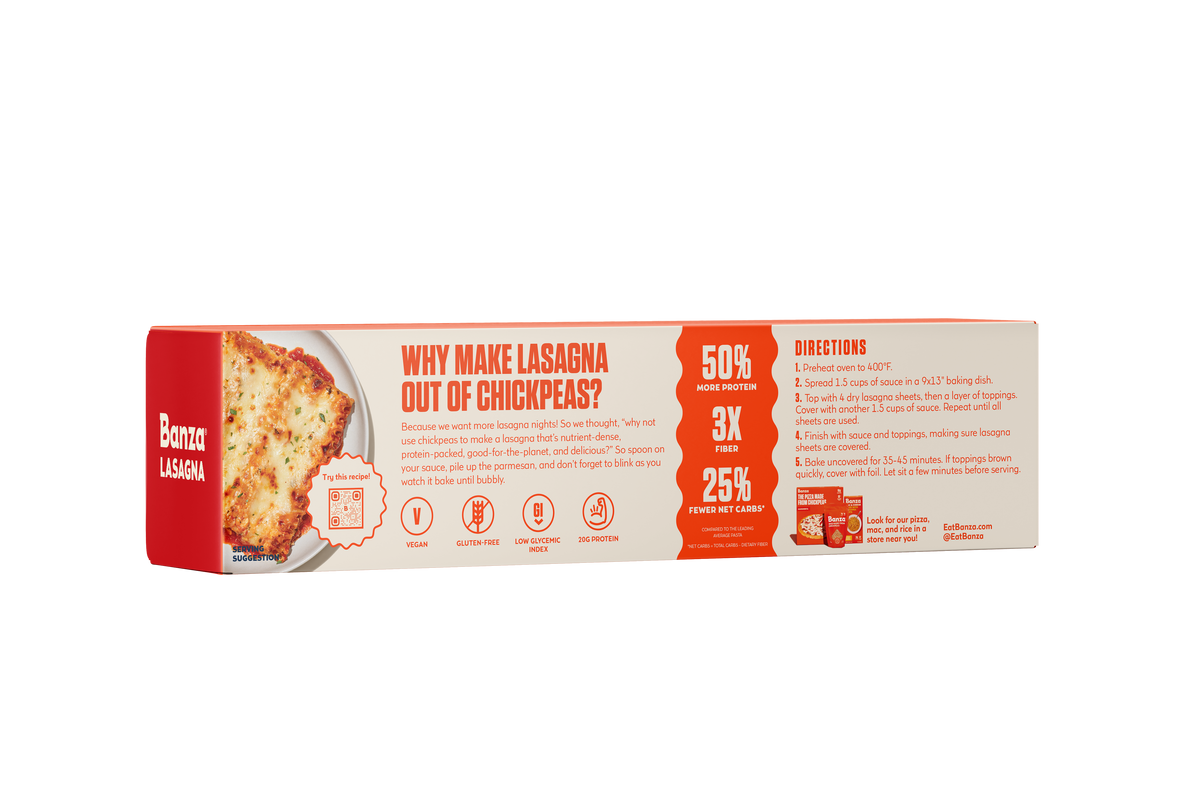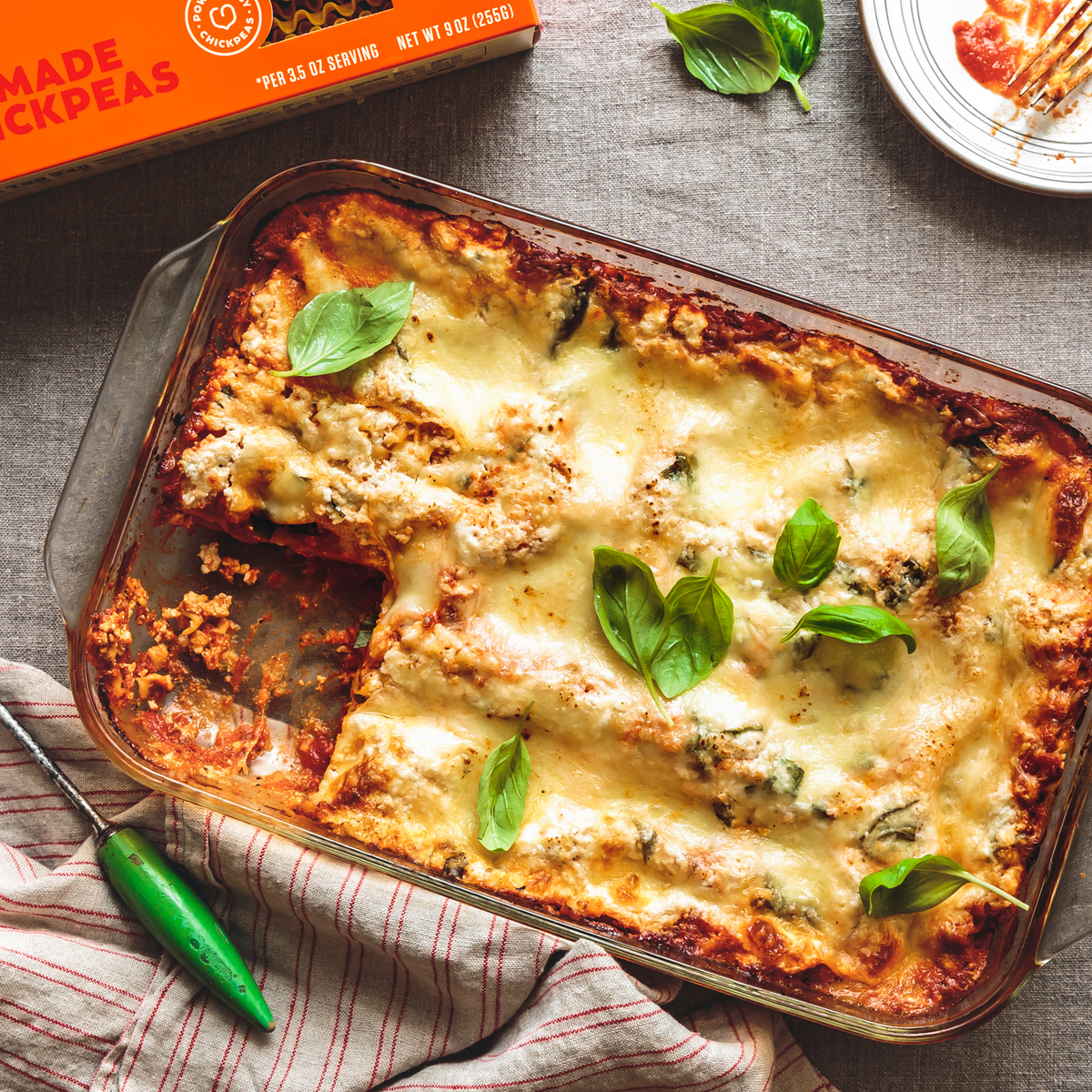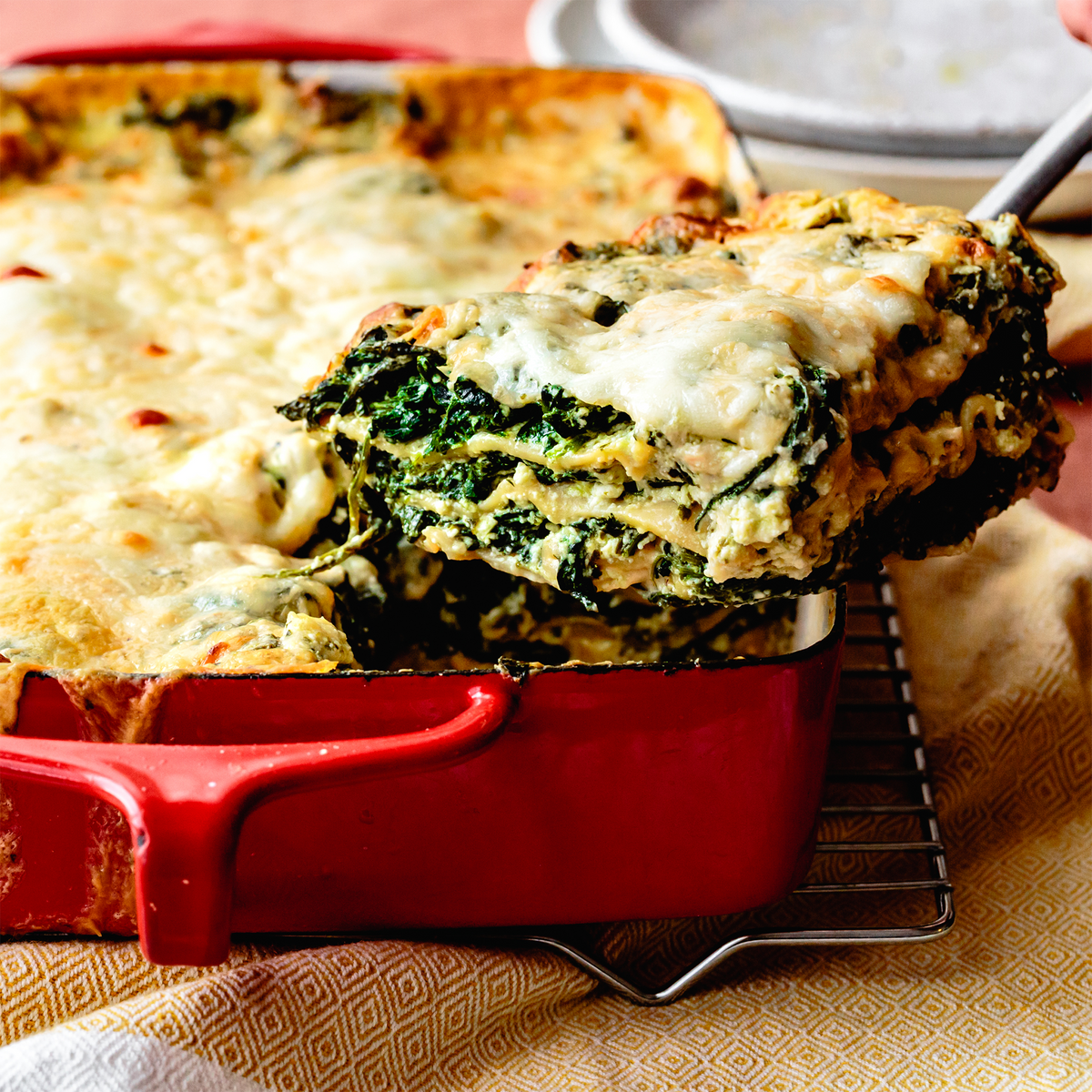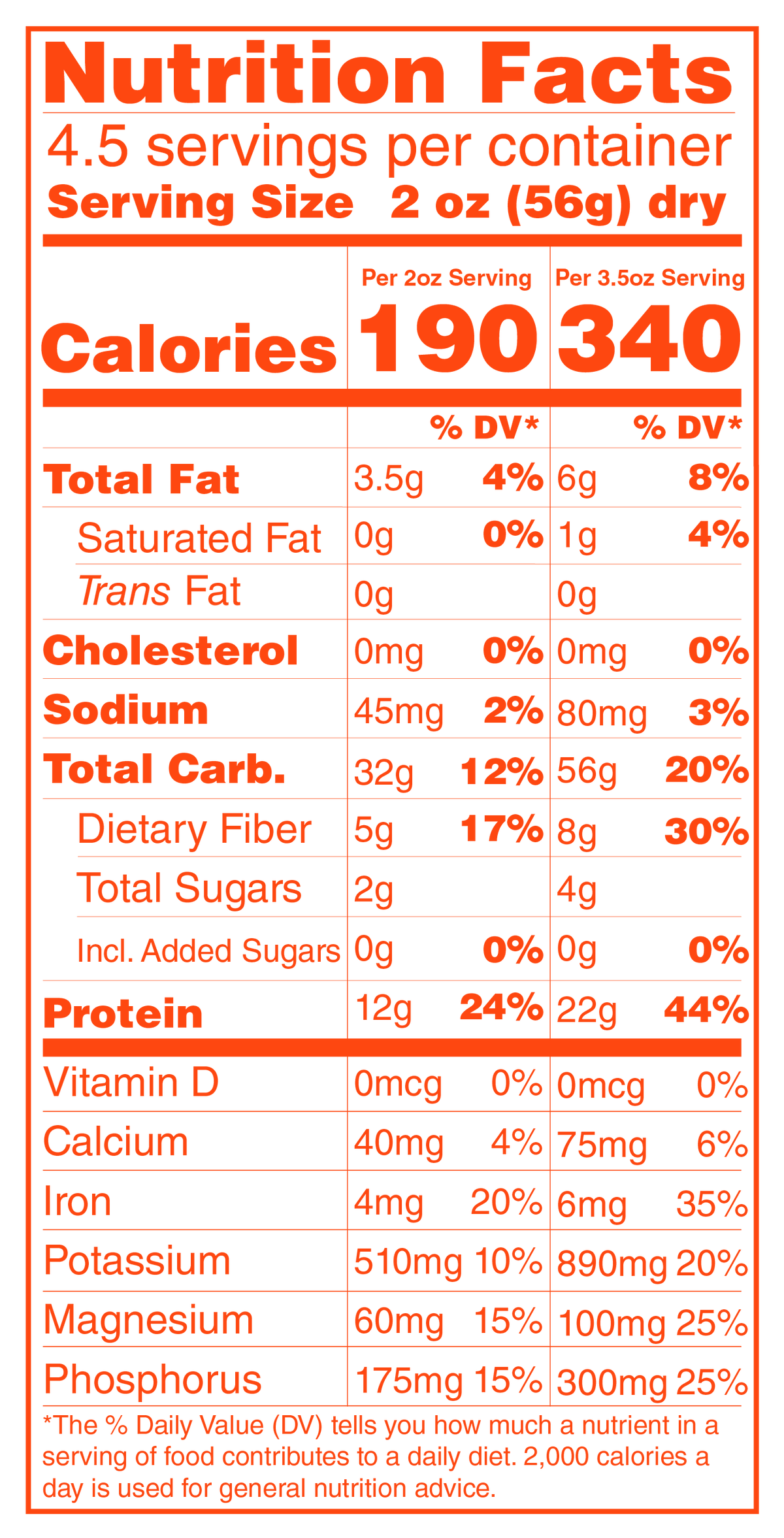 Lasagna
We make all the pasta shapes you love with chickpeas. Why? Because we want to eat more pasta! And when your pasta is nutrient-dense, good for the planet, packed with 20G of protein, AND super delicious? Then pasta night can be every night!
Ingredients: Chickpeas, Tapioca, Xanthan Gum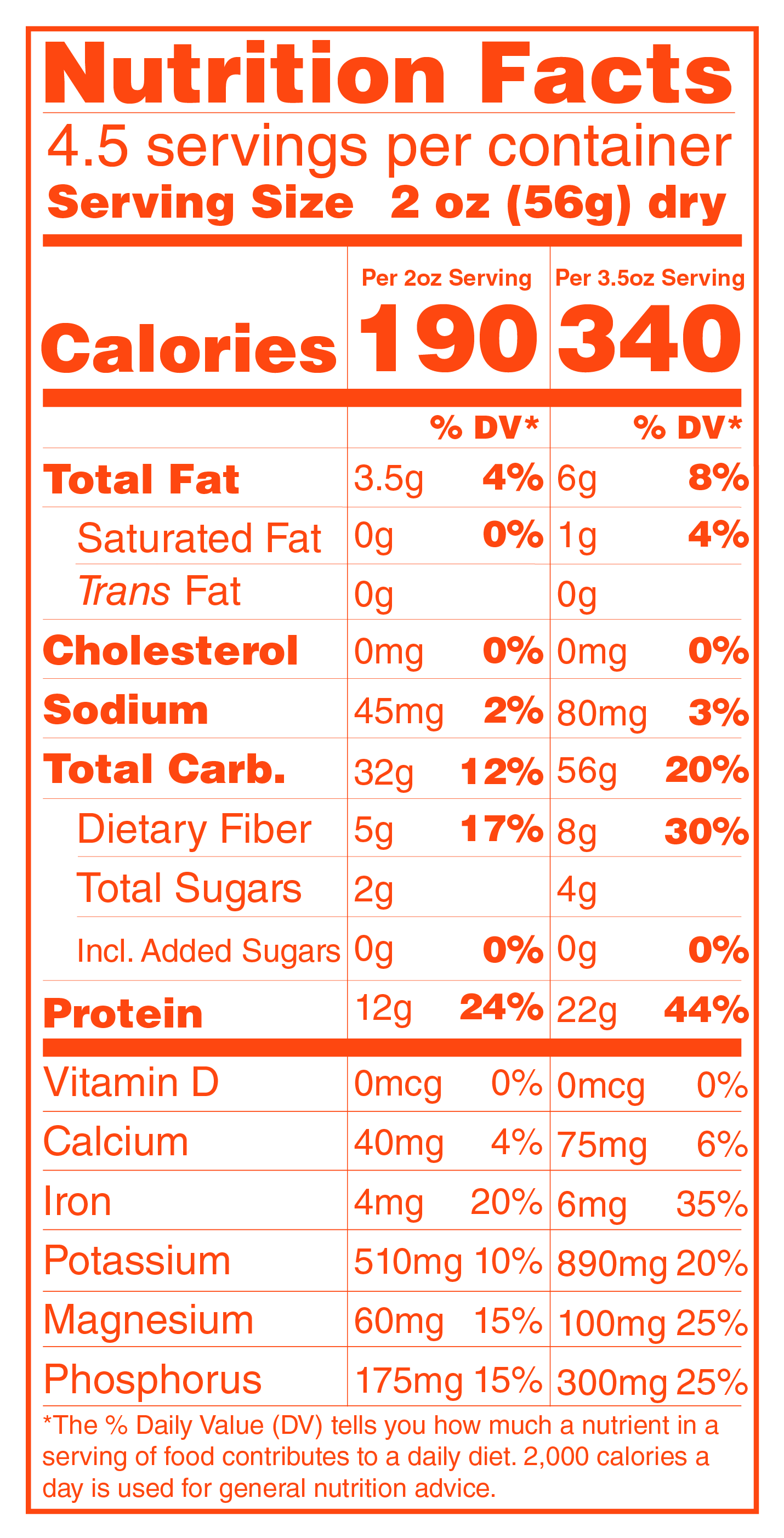 If your lasagna cooks too fast/browns too much on the top, just cover with foil and continue cooking until desired doneness.
Make sure when you build your lasagna that all pasta is covered in sauce/cheese, it's best when the sheets are fully submerged during the bake!
If your baking dish is looking pretty full, bake it on top of a baking sheet covered in foil to catch any drippings that might bubble over (and save you from extra dishes).
When we say toppings, we mean cheeses, veggies, you name it! Spice things up by seasoning your ricotta with herbs, layer veggies like zucchini or spinach throughout the lasagna, swap the tomato sauce for a white sauce or pesto etc.
We love baking our lasagna with a layer of mozzarella on top for a perfect cheese pull.
How to cook Banza lasagna
Step 1
Preheat oven to 400°F.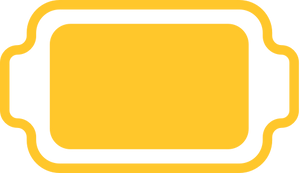 Step 2
Spread 1.5 cups of sauce in a 9x13" baking dish.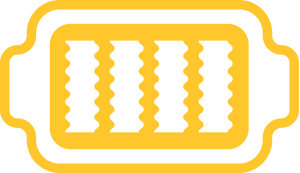 Step 3
Top with 4 dry lasagna sheets, then a layer of toppings. Cover with another 1.5 cups of sauce. Repeat until all sheets are used.
Step 4
Finish with sauce and toppings, making sure lasagna sheets are covered.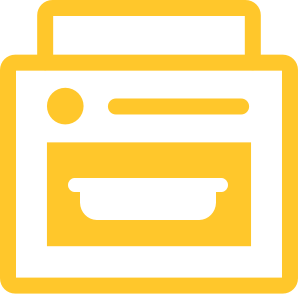 Step 5
Bake uncovered for 35-45 minutes. 
If toppings brown quickly, cover with foil.
Step 6
Let sit a few minutes before serving. Then dig in!
How Banza Pasta Stacks Up
Made from
Chickpeas
Better for your taste buds. And the planet. And, well... you!
Full of the
Good Stuff
20G of protein. 25% fewer carbs. 100% easy-to-make.
Most importantly…
Delicious
5 stars x 1000+ reviews = A lot of satisfied pasta-eaters.
Customer Reviews
<! –– Bazaarvoice Shopify Integration Version 1.8 ––>